1.Triocottage incubator for duck, quail, goose, and chicken eggs with automatic turner, turning eggs every two hours, You can also start turner at any time.
2.Hatching eggs incubators can hatch 36 chicken eggs and has 1 sink for good humidity adjustment.
3.The egg hatcher for poultry hatching, built-in fan, low noise, fan-assisted airflow/circulating air, uniform heating of fertilized eggs.
4.Egg incubation box with a "warm jacket" saves energy and maintains temperature balance, so normal hatching in lower temperature environments.
5. Versatile Design: This incubator is Suitable for incubating all poultry - chickens, ducks, gooses, quails, birds, pigeons, etc.The transparent base for visibility of eggs hatching, perfect for incubation lessons and demonstrations.
6.There are a variety of incubation mode options, which can be operated with one click.

Features:
Suitable for Multiple Sizes of Eggs
Simple operation thanks to automatic functions; perfect for hobby and educational activities even out of the farm; suitable for chicken eggs, duck eggs, goose eggs, and pigeon eggs.

Specifications:
Overall Dimension(LxWxH): 15.7" x 13.4" x7.9 " (40 x 34 x 20 cm)
Material: New ABS
Input power: control board DC12V ± 10%, power adapter AC110V ± 10% 
Output power: DC12V 3A
Temperature measurement range: 0.1°C-99.9°C
Ambient humidity:《85% RH
Optimal use ambient temperature: 15 °C -30°C
Net Weight: 6.17 lbs (2.8 kg)
Color: Shown as picture

Package list:
1 x Eggs Incubator
1 x Power Line
1 x foam protection
1 x watering can
1 x kettle
1 x instruction manual

Note:
1.Please read the operation manual and learn some incubation technology before use.
2.Please protect the configured foam box. It is mainly used to keep the temperature in the box in a relatively low-temperature environment. If it is damaged, it can be wrapped with other heat-resistant materials (such as towels)
3.The incubator has been set up, which is not needed in general.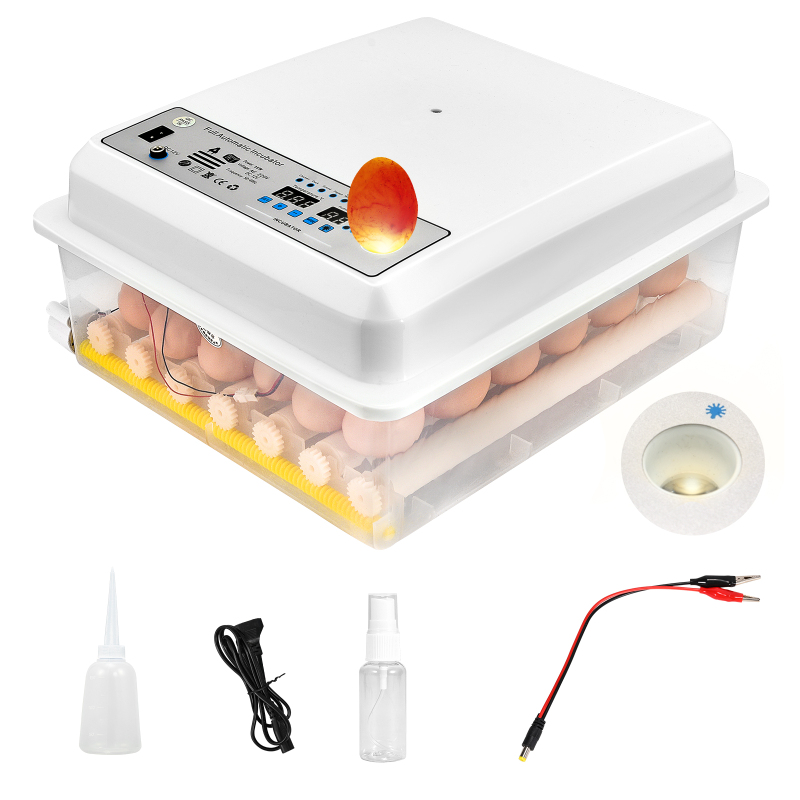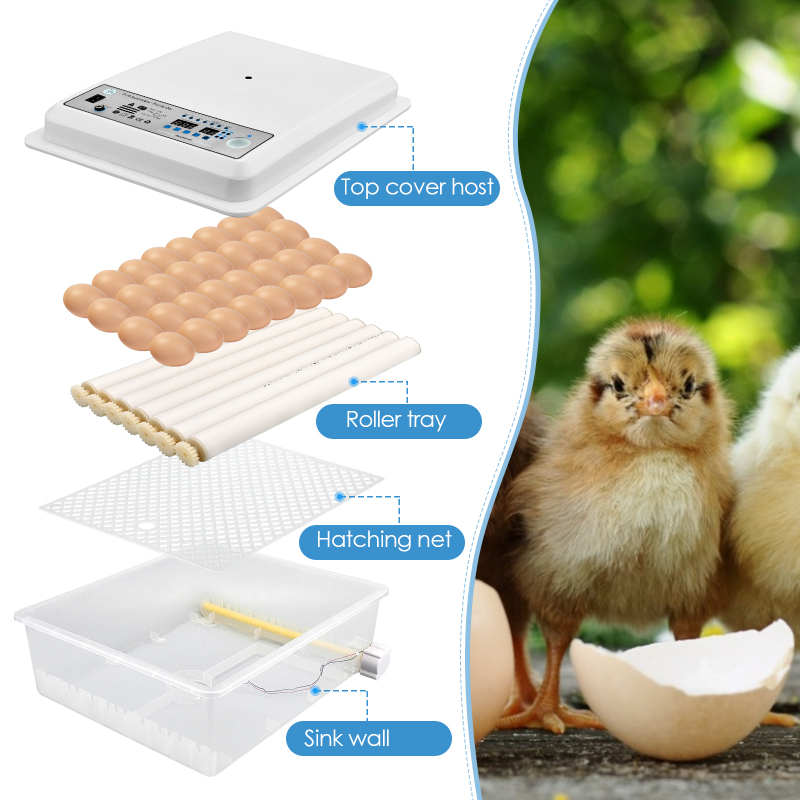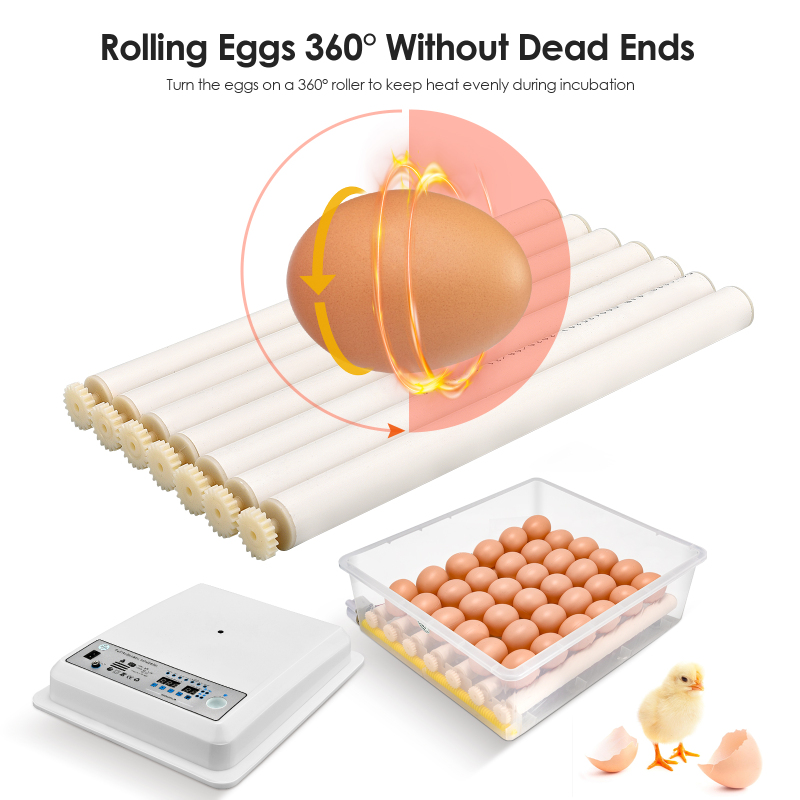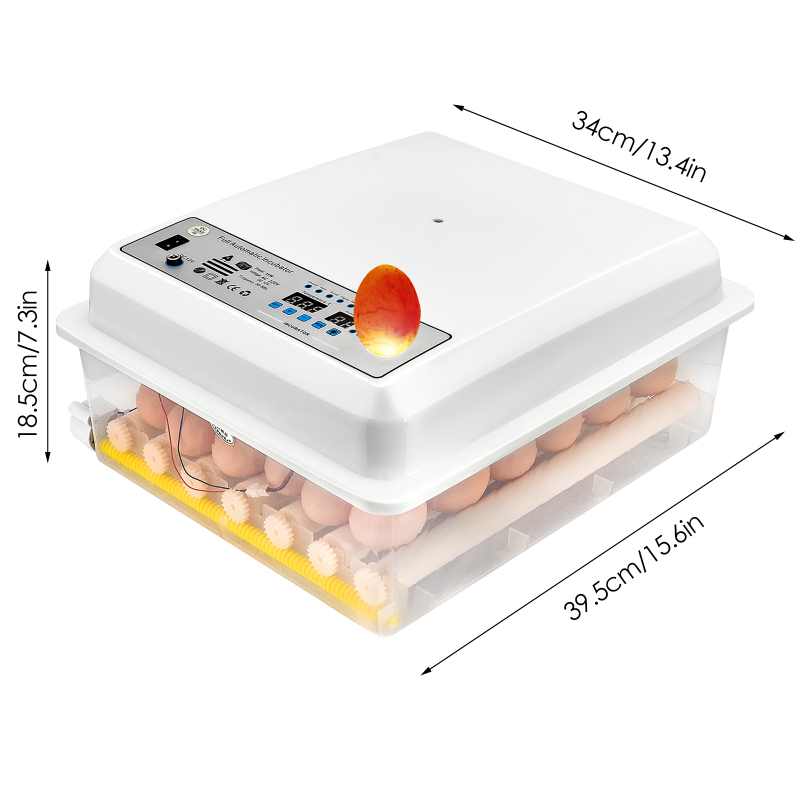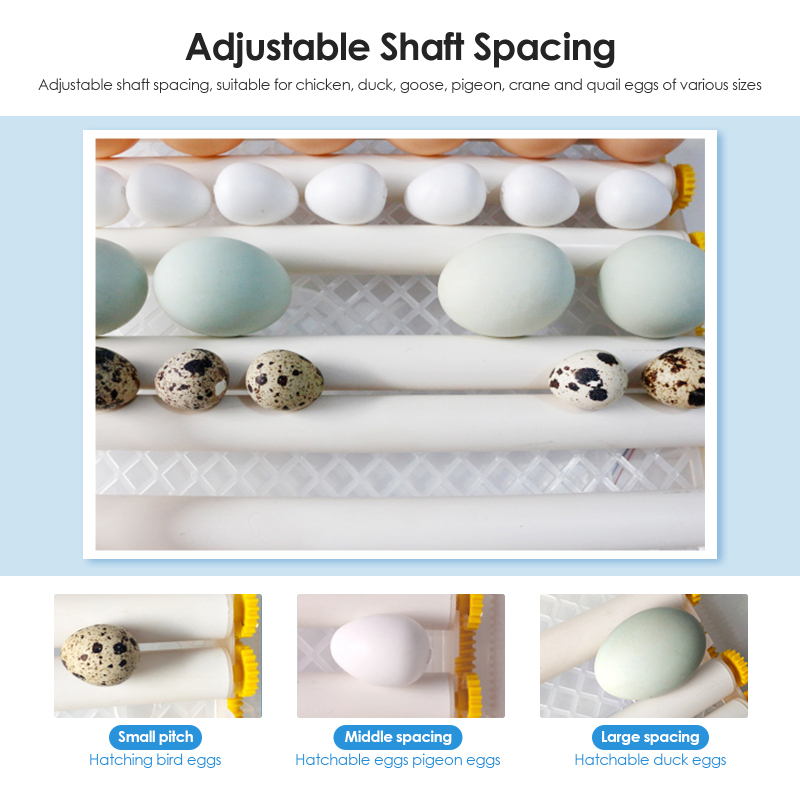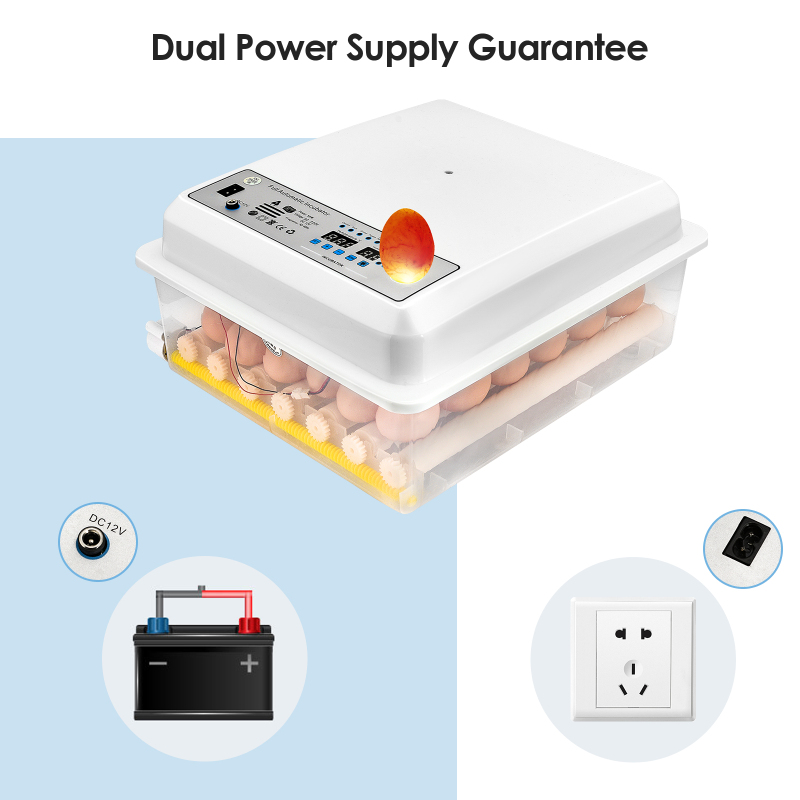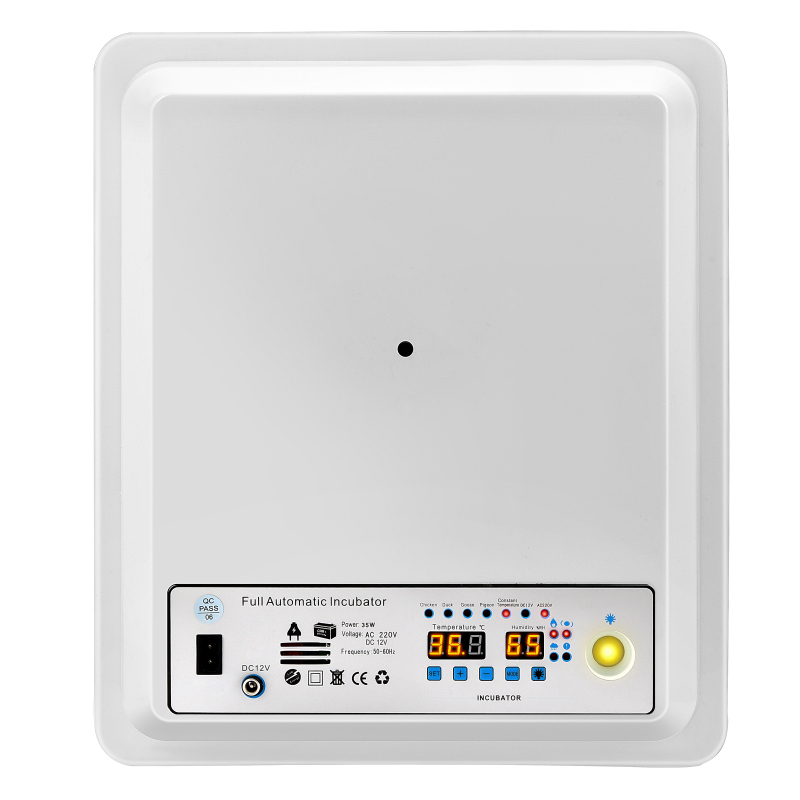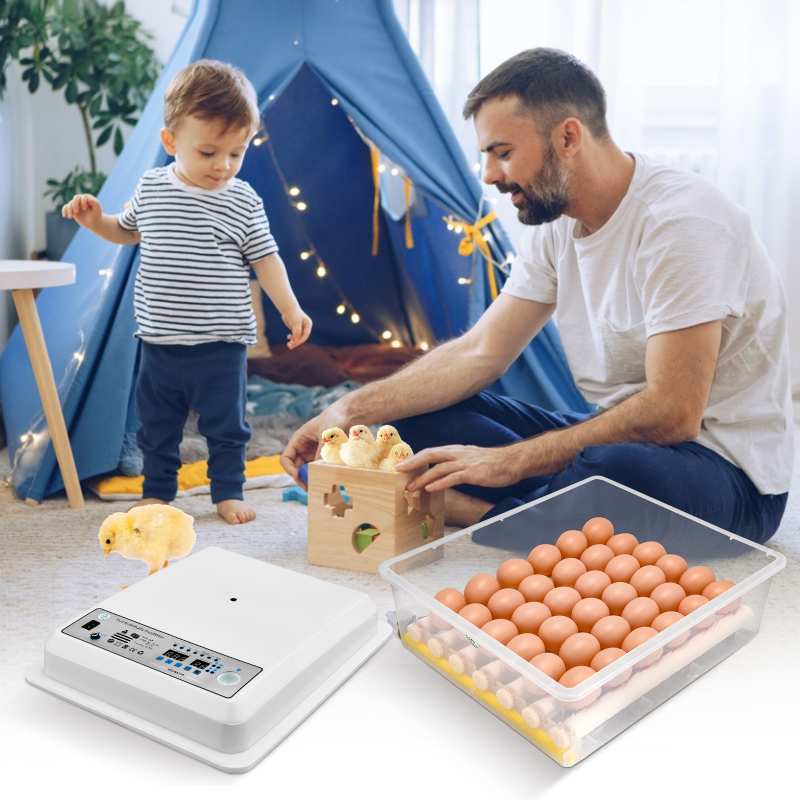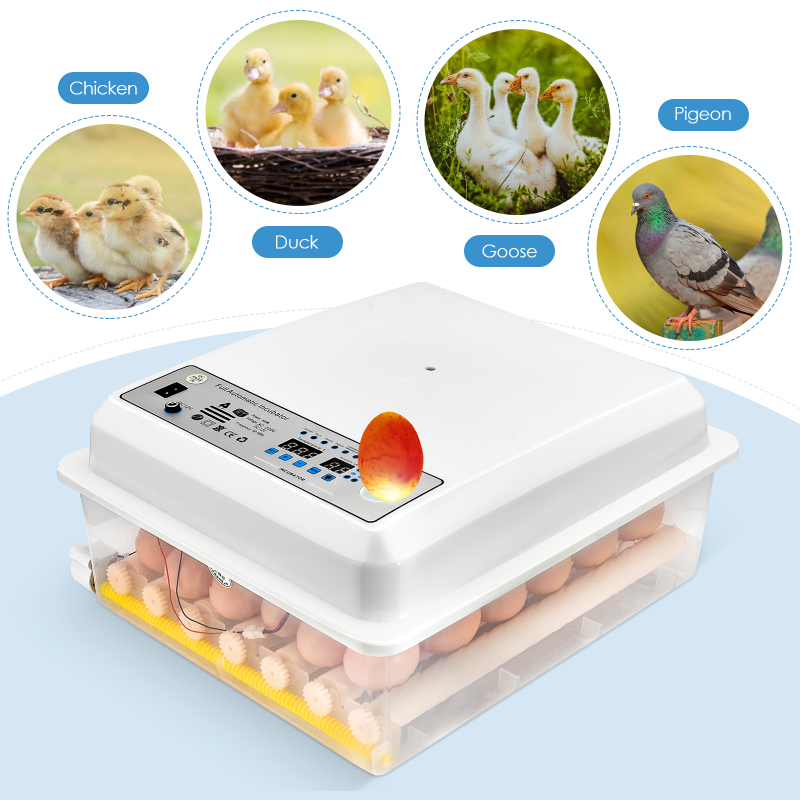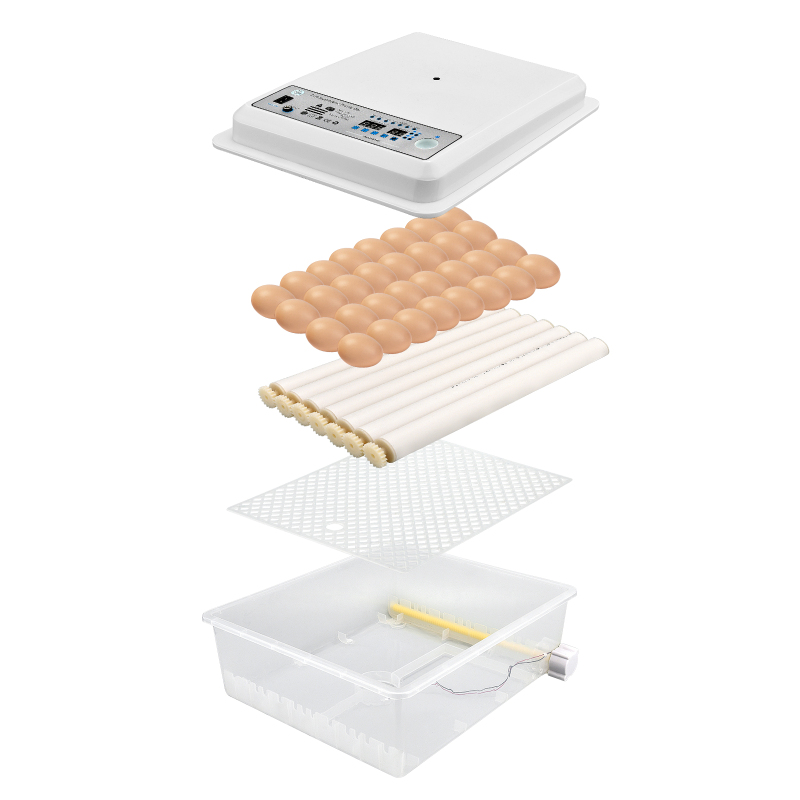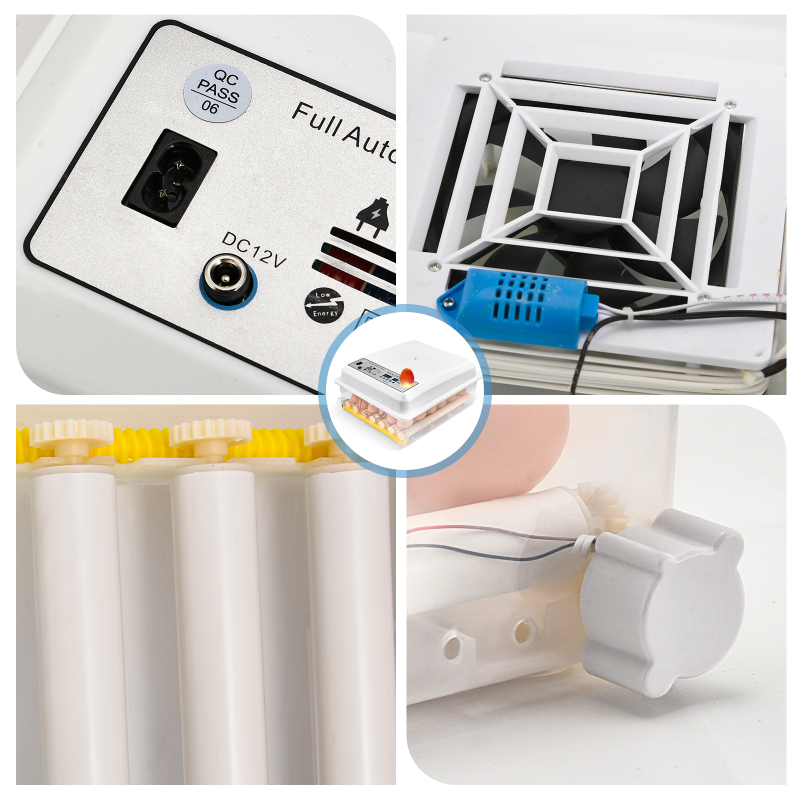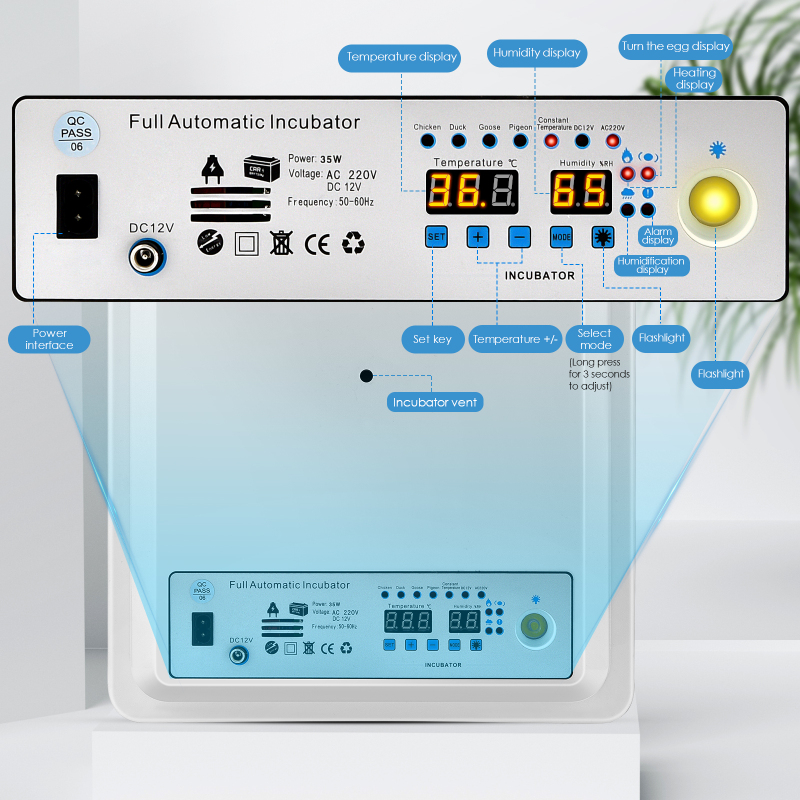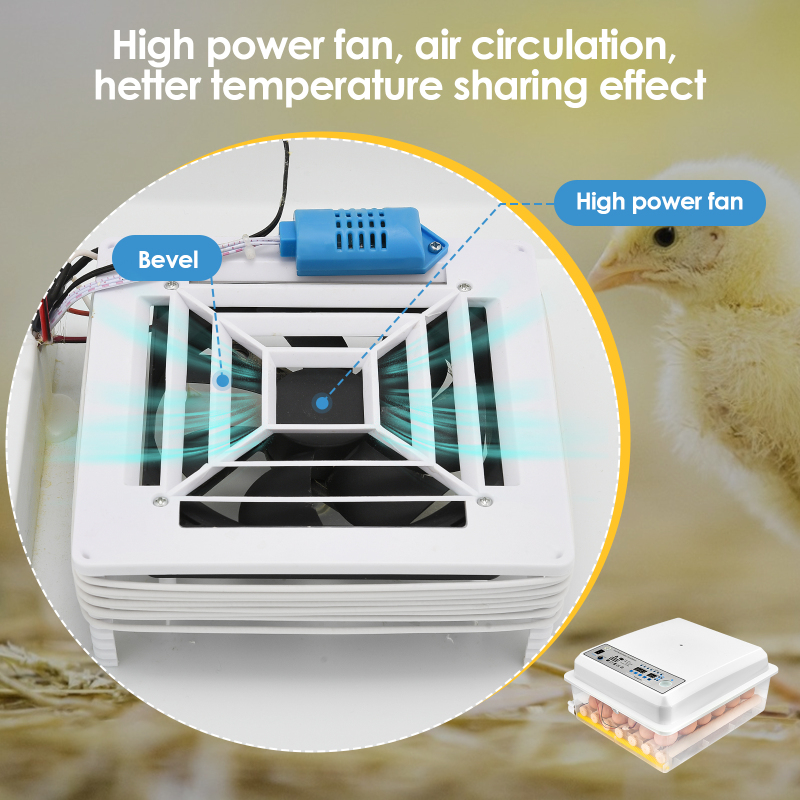 Help! I can't find my return slip.
Don't worry—Ioeoe packages don't include return slips. Just reach out to contact@Ioeoe.com and we'll help you place your return or exchange.
What's your return policy?
All returns must be processed within 30 days of receiving the order.
To place a return, or if you are having trouble making a return within the 30 day timeframe, please reach out to contact@Ioeoe.com.
Order # must be provided to place a return, and you will be refunded in full to your original form of payment. Please note, your original shipping charges are not refunded.
How long does it take to process a return?
Credit card refunds usually take 5-10 business days to appear on your statement.
What should I do if I receive the wrong product?
If you received a product different from the one that you ordered, sorry about that! Please contact us at contact@Ioeoe.com and we'll be sure to get you the Ioeoe you ordered!
What's your return process if i'm not happy with the product?
Yes within 30 days after receiving your package. Here are your packing instructions:
Securely pack the items in a box.
Affix the mailing label squarely onto the address side of the parcel, covering up any previous delivery address and barcode without overlapping any adjacent side.
Use the address listed and affix the appropriate amount of postage.
Ship package from your nearest post office or shipping company of your choice.
If you did not receive a return label please send an e-mail to contact@Ioeoe.com
Please note! If you have received a faulty product, it is important that you send an e-mail to contact@Ioeoe.com before returning your order.
We will then be able to help you with the returns procedure and find an appropriate solution.